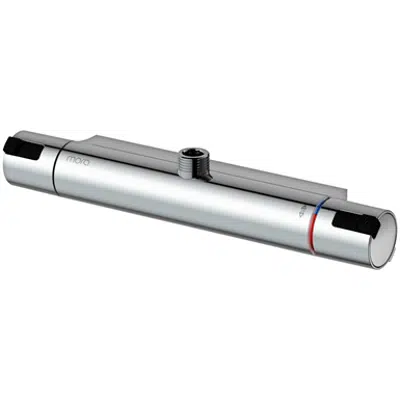 Shower mixer with connection up, safety stop at 38°C and 42°C and eco-function. Out of 4MS approved brass. 160 c/c. Chrome.
RSK 8344174

241150 150 c/c. Chrome.
RSK 8344176 NRF 4290295 LVI 6360654 VVS 722704104
241150.DB Incl. s-connection (2x701001). Chrome.

A bathroom is a place for relaxation, pleasure and recharging your batteries. So fill it with enjoyment. Save energy effortlessly, protect against fluctuations in water temperature, take an extra long shower with a clear conscience. Mora Cera puts quality time in your bathroom in countless ways.
Detailjer

Product family:

Shower Mixers

Product group:

Mora Cera

Main material:

Brass

Designed in:

Sweden

Manufactured in:

Sweden

Width (mm):

274

Publishing date:

30 november 2017
3ds Max
3ds Max
Archicad
AutoCAD
AutoCAD
AutoCAD
AutoCAD
AutoCAD
Ifc
Revit